Famous PEOPLE Players
Location: Toronto, Ontario, Canada

"What you see is sensational... What you don't see is inspirational"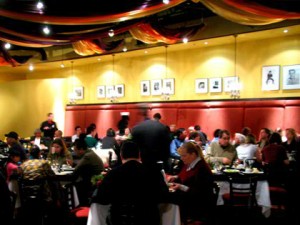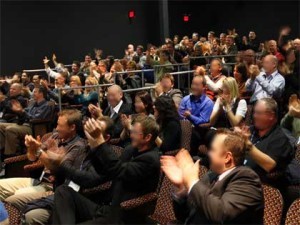 Internationally acclaimed dinner-theatre experience.
What you see is sensational... what you don't see is inspirational as most of the players are people who are Developmentally Challenged. It is through the artistry of Famous PEOPLE Players that they rise above their limitation and prove that dreams really can come true when you believe in yourself!
From Broadway to Sea World, from Las Vegas to Radio City Music Hall, Canada's internationally renowned black light theatre company has become a world-renowned national treasure.
This shining jewel of family entertainment has its own special home, minutes from downtown Toronto, where children and adults alike can experience dazzling world-class artistry through a feast of all the five senses.
An evening at Famous PEOPLE Players' Dine and Dream Theatre begins with a sumptuous three-course meal — elegantly presented, exquisitely prepared, and enjoyed family-style, with ease and grace.
At the Dine & Dream Theatre, the PLAYERS learn to prepare a memorable meal for patrons to enjoy. In addition to their kitchen responsibilities, they also set up the dining room; learn hospitality, customer service, and also pride themselves on performing in the show.
You'll have to wait for dessert, though — because now it is time for REAL magic to begin.
Following dinner, you will move to the theatre to witness a performance that won the company rave reviews around the world and on Broadway.
Your host welcomes you and your party into the theatre, and a world of wonder and shimmering delight unfolds before your eyes. The hour-long live performance combines music, dance and dazzling special effects with life-sized characters that pay tribute to the music and artistry of your favourite singers, stars and dreamers.
Returning to the dining room, your party enjoys coffee and dessert — and best of all — the lively conversation and sharing of excitement that comes from an evening you will remember for the rest of your life.
The shows are suitable for all ages.
Call 416-532-1137 for showtimes and to make reservations.